Rope, shackles, dungeon, sling.
Crack the whip or feel the sting,
Safe, consensual, sane and fun,
One for all, or all on one.
Slave's heart, Master's will,
Bound in service, forged in steel.
Mentor's guidance, lover's care,
Warmth, compassion, always there.
Tom of Finland, Gold Coast Bar,
Old Guard, Harleys, lit cigar.
Soaked in history, drenched in sweat,
Leather Archives won't forget.
Leather souls, no longer here,
Feel their presence, always near.
Black and blue, white and red,
Leads our battles, drapes our dead.
Tailored hides - my second skin,
But my leather lives within.
Now, as our year comes to a start,
Remember, it's about the heart!
Cover, gauntlet, harness, glove.
Headspace.
... Heartspace.

... Heartbeat.


... LOVE.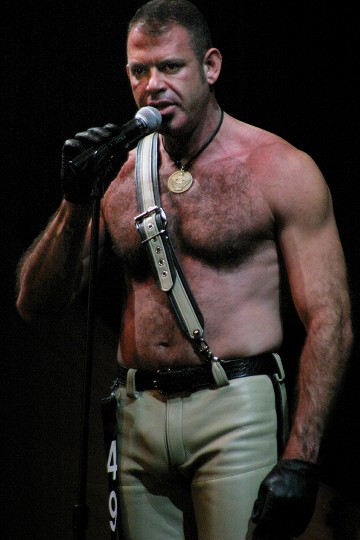 Photo credit: Dave Harris